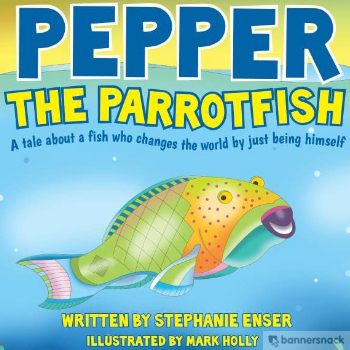 This is a really cute book with bright and colorful pictures. I learned a fun fact from reading this book!
This educational picture book for ages 3-8 delights children and parents as they learn what makes the parrotfish a special part of our planet. Part of the proceeds will be donated towards marine conservation. Free Shipping for a limited time only! Colorado local author and illustrator.
Hardcover, ISBN: 978-1-939550-74-3
SAVE $5 on the Best Children' Book, Pepper the Parrotfish for ages 3-8! - Pepper The Parrotfish is swimming to your door with $5 OFF deal!
Go here to purchase: https://bit.ly/2RVCkMU
For more details, go here:
http://www.PepperParrotfish.com
Use Promo Code KIDS5 at checkout.
Portion of the proceeds benefits the marine conservation!
https://bit.ly/2EK4w2l